IEEE PES GT&D Istanbul 2021 will be held at Istanbul COngress Center (ICC) near Taksim at Harbiye region.
International Trade & Exhibition Centre (ICC), a premier centre for meetings, conventions & exhibitions located in Istanbul, Turkey
ICC is THE BIGGEST CONGRESS CENTER IN ISTANBUL :
Istanbul Congress Center is an international congress and event destination, boasting world-class technological infrastructure, experienced staff, and a high-quality service it offers to visitors.
Spanning an area of 120.000m2 on a total of eight floors, Istanbul Congress Center hosts social, cultural and professional events of all kinds, including but not limited to national and international congresses, conferences, symposiums, corporate meetings, fairs, exhibitions, concerts, musicals, and theater and movie premieres.
B2&B2 Floors - Conference Rooms :
There are multi-purpose meeting halls, an auditorium, foyers and event areas on B1 and B2 floors.
Halls on these floors can be divided with soundproof acoustic separators depending on the size of the event.
Guests can access Harbiye Auditorium, ICC's biggest hall with a capacity of hosting 3.555 people, from the B2 floor.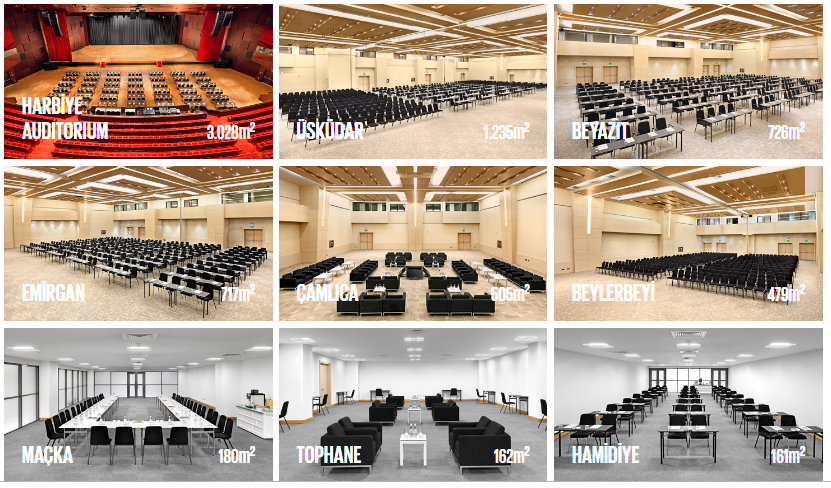 B4 & B5 Floors - Exposition areas :
ICC's fair and exhibition area is made up of the B4 and B5 floors, covering an area of 4.288m2 and 10.288m2, respectively.
B4 and B5 can also host a wide range of events, from exhibitions and fairs to launches and group dinners.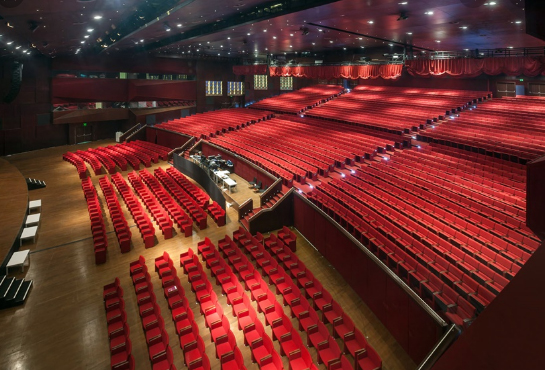 ICC Terrace :
The terrace, with a 9.609m2 outdoor area overlooking the Bosphorus, can be used for weddings and outdoor events.